Focus countries
Jordan and Lebanon
This year's festival focuses on the two countries Jordan and Lebanon.
Focus on Jordan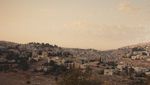 Jordan has long served Hollywood and filmmakers from other Western countries as a picturesque location, thanks to its spectacular landscapes and political stability; however, domestic film production has long been almost non-existent. 2003 saw the creation of the Royal Film Commission, which not only provides financial support for film productions but also for the training of filmmakers. In 2008, the Red Sea Institute of Cinematic Arts was founded, a film school that is primarily open to students from Arab countries and North Africa. As a result, significantly more Jordanian films have been made in the last twenty years, and they have also gained international recognition: In 2008, Amin Matalqa's Captain Abu Raed won the Best Foreign Feature Film award at the Sundance Film Festival; in 2015, Theeb by Naji Abu Nowar was nominated for an Oscar. More recently, Amira by Mohamed Diab and Daughters of Abdul-Rahman by Zaid Abu Hamdan won awards at international festivals.
Focus on Lebanon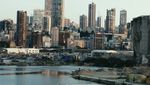 In 1929, at the end of the silent film era, Italian immigrant Jordano Pidutti shot the first feature film in Lebanon, and in 1940, Ali Al-Ariss became the first local director to make a feature film. In the following decades, domestic film production surged, and Lebanon became the most important Arab country for film production after Egypt. When Nasser nationalized Egyptian film production in 1963, even stars and directors from Egypt moved to Lebanon to work. The civil war of 1975-1990 curbed production significantly, but in the last three decades, Lebanese cinema has recovered in terms not only of quantity but also of quality, not least thanks to the relatively high degree freedom enjoyed by the media. Filmmakers such as Nadine Labaki, Eliane Raheb, Mounia Aki, Ziad Doueiry, Eli Dagher, Ghassan Salhab, Ahmad Ghossein and George Peter Barbari are regularly present at the world's major film festivals and frequently honored with Oscar nominations and other awards.